Plant Addicts Inc. was founded in 2017 by Richard and Chris in Omaha, Nebraska. Our goal is to provide high quality plants direct to customer's homes. Especially plants you cannot find locally. Our loyalty program is designed to encourage customers to come back year after year for their plants, while saving them money. We also want to be the go to place for hard to find plants to help make your yards and gardens stand out from the rest of the neighborhood.
Richard and Chris have been friends dating back to elementary school. And our wives Steph and Holly were life-long friends as well. Our family owned business aims to provide great value and service to our customers, and promoting a fair and mutual relationship that has customers coming back for years. We hope you will consider purchasing our plants from our small business over a big-boxed store.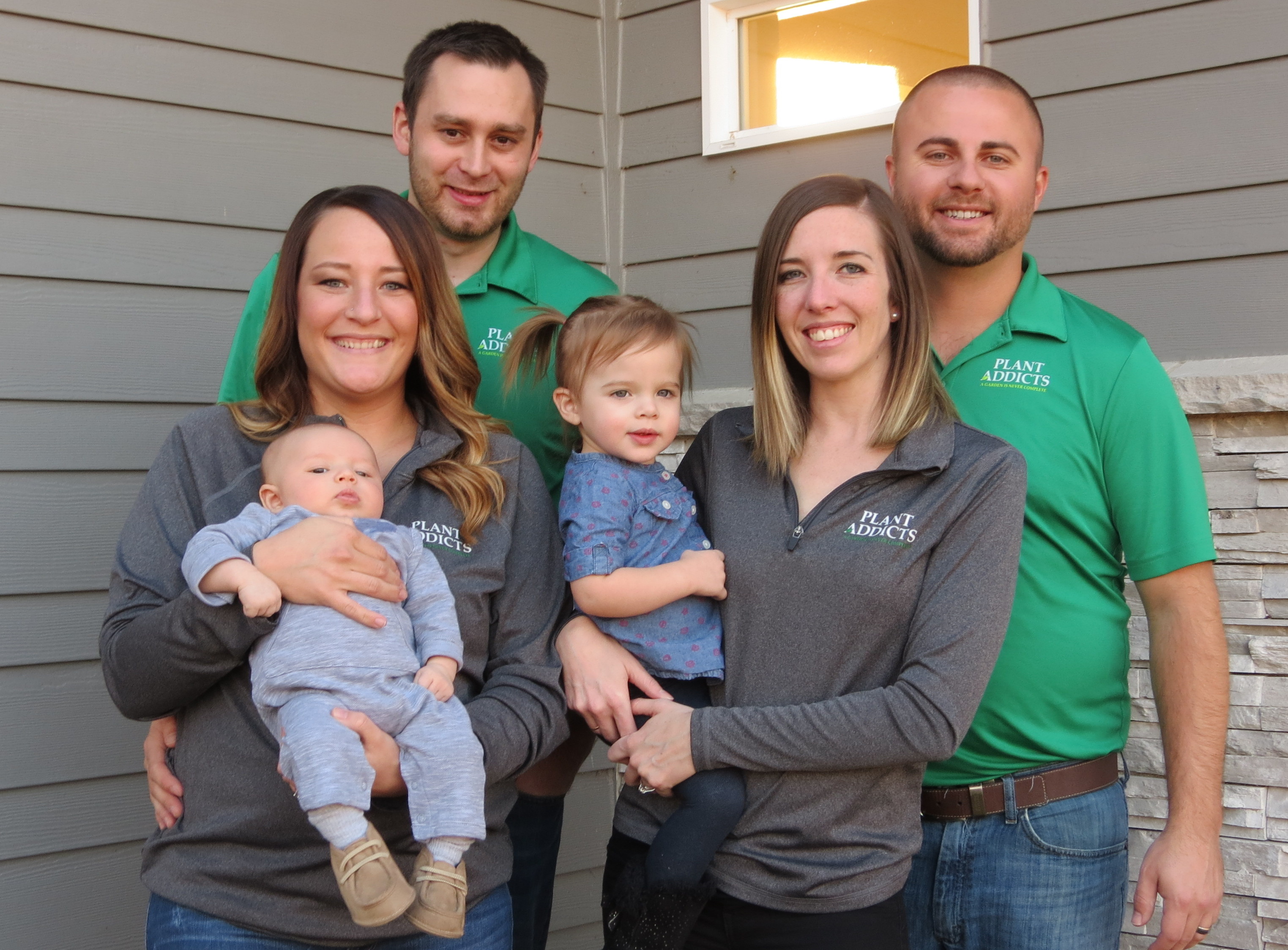 Left side of photo is the Anderson family (Richard, Stephanie & Krew). Right side of photo is the Link family ( Chris, Holly & Lydia).