Posted by Amy Renae on Feb 15, 2022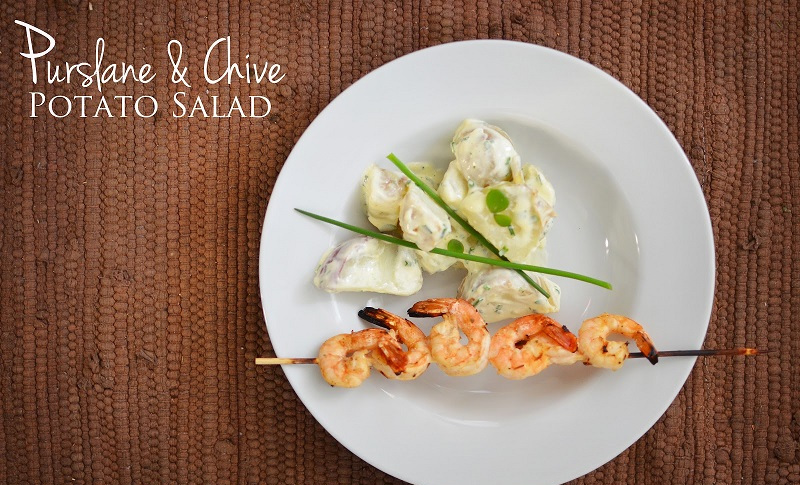 INGREDIENTS
6-8 Large Yellow and Red Skinned Potatoes
1 Egg
2 Cups Oil
1 T kosher salt
2 T lemon juice
1 handful of chives
1/2 a handful of purslane
This recipe is very much "to taste" so adjust amounts according to your preference!
Steps To Make Purslane and Chive Warm Potato Salad
1. Cut the potatoes into large chunks and boil until fork tender. Drain and allow the potatoes to cool slightly.
2. Add finely chopped chives and purslane to the potatoes.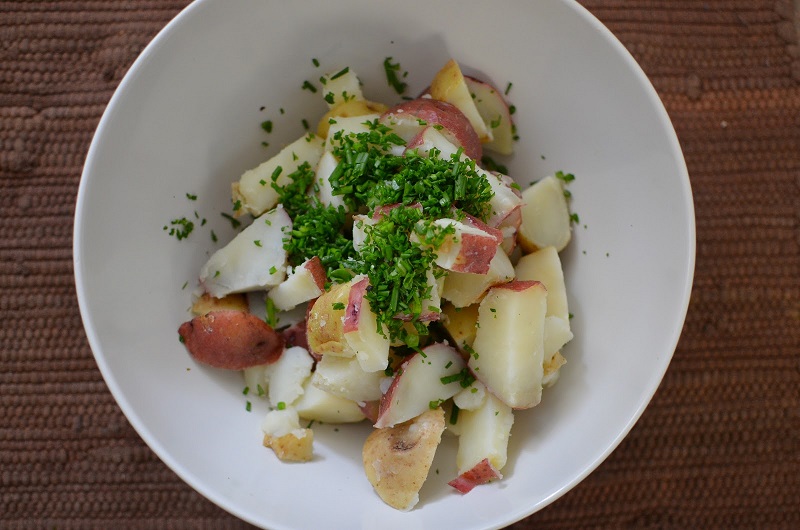 3. Make an easy mayo by blending egg, salt and lemon juice and then slowly incorporating oil, bit by bit until the sauce starts to thicken.
4. Pour the mayo over the mixture and combine gently. Eat warm or chilled.