Common Flowers For Thanksgiving Centerpieces & Arrangements
The fall brings several colors and flowers that are well recognized with that time of the year. These flowers are all very common and look beautiful. Colors of orange, red and yellow are most commonly found indoors and outside. Some flowers are traditionally found every Thanksgiving in households across the United States including orange roses, yellow lilies, sunflowers and red carnations. Here are some of the most popular plants for cut flower arrangements, cornucopias and centerpieces during Thanksgiving.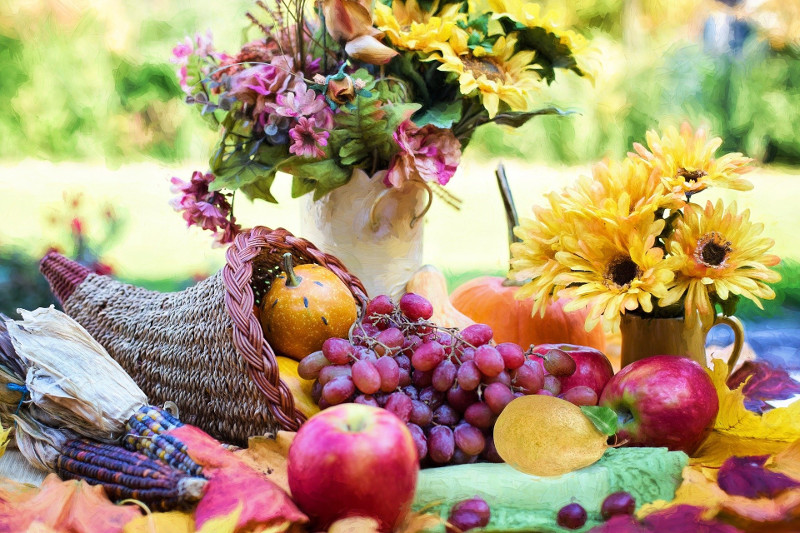 Mums - chrysanthemums are a fall flowering plant that can be found all over the place. These are actually tropical plants, but in recent years they have been grown as a fall flowering annual. The flowers look great as fresh cut flowers or even dried out in table centerpieces. The flowers come in several colors including red, yellow, pink, purple, and bronze.
Cushion Poms - these are a type of chrysanthemum and are becoming more popular each year during Thanksgiving. These beautiful flowers come in vibrant yellow, white and lavender blooms growing on long green stems that are perfect for flower arrangements.
Peruvian Lilies - these flowers are perfect for cut flower centerpieces at the Thanksgiving table. The festive flowers come in several different colors and can be found at most local floral shops. The bouquets bring a warm and festive vibe for a more formal Thanksgiving table setting and decor.
Sunflowers - most people will recognize these flowers right away, even people who aren't into gardening. The bright sunny yellow blooms symbolize a joy, jubilation and thankfulness to create a positive fall decor atmosphere.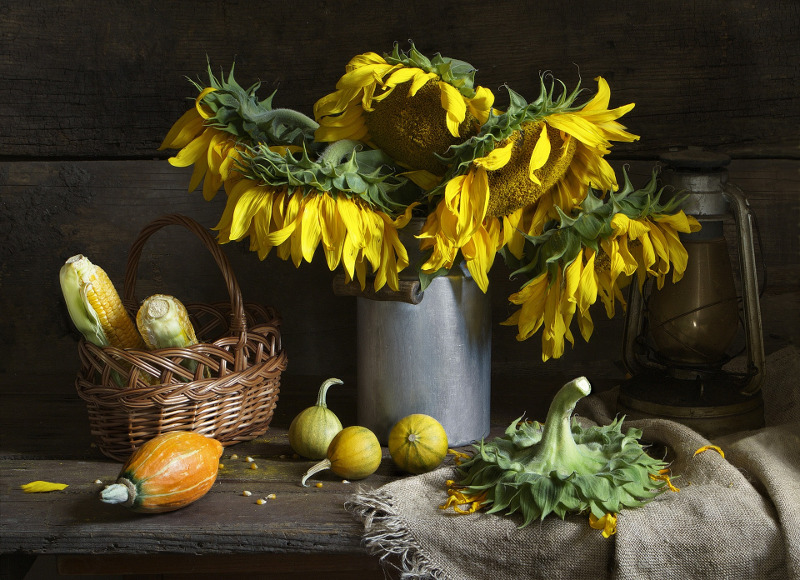 Gerbera Daisies - these daisies bring a cheerful setting to fall decor and Thanksgiving arrangements. The flowers come in several fall colored shades including yellow, red, purple, coral, pink and white. An added bonus is the pleasant aroma and fragrance the flowers provide.
Carnations - These flowers are known as "The Flower of God" and symbolize love. Carnations come in several fall themed colors and are commonly found in fall centerpieces. The added bonus of carnations is how long the flowers last and look beautiful. Cut flower carnation bouquets can last for several weeks!
Solid Aster - these beautiful flowers are perfect for fall for many reasons. The flowers are usually creamy yellow with subtle fall foliage. The aster is the birth flower for September, meaning faith, wisdom & valor.
Thanksgiving Cactus - this is an easy to care for plant that blooms during Thanksgiving time every year! Don't confuse these with the Christmas or Easter cactus, which look similar, but won't bloom during Thanksgiving time.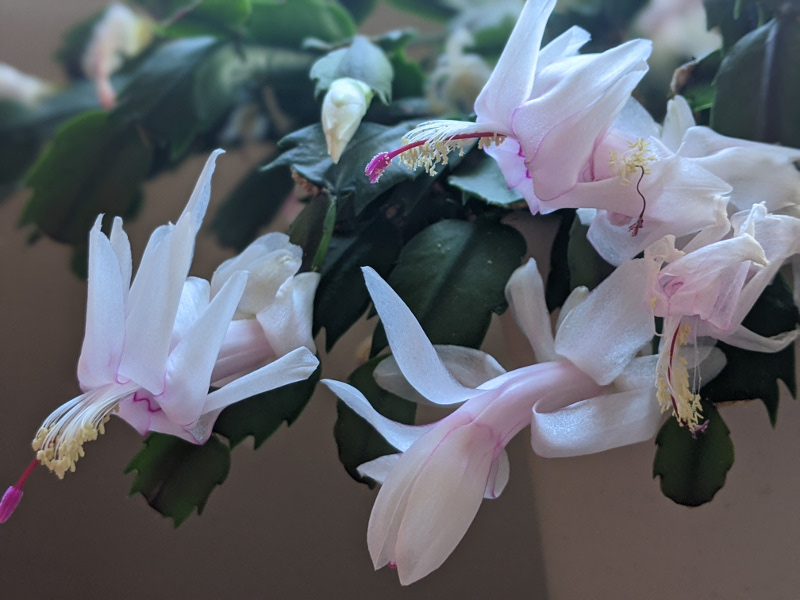 You can also use other common fall themed decor including any dried flower arrangement from the garden, dried ornamental grass of course burlap!
Common Plants in Thanksgiving Meals
There are several staples to every Thanksgiving meal that have been passed down from generation to generation. These classic dishes are known for Thanksgiving because of the time the plants are ready to be harvested. There have been popular spins on each of these veggies, herbs and even fruits. Here are some of the most common plants that are ready to harvest for Thanksgiving, thus making them popular in most Thanksgiving meals:
Veggie trays - this is how we attempt to eat healthy every big family gathering. Veggie trays will typically include ranch dressing to dip each veggie in. The most popular veggies that are harvested in the fall and included in veggie trays are carrots, celery, radishes, and olives.
Cranberries - there are several different dishes and drinks that include cranberries. These berries are synonymous with fall and are most commonly eaten as cranberry jelly.
Potatoes & Sweet Potatoes - who doesn't love sweet potato casserole and mashed potatoes and gravy? Potatoes are grown all over the world and can be harvested late into the year and also will last a long time in the pantry after digging them out of the ground.
Corn - corn is synonymous with fall. Sweet corn is also one of the symbolic foods that were shared between the pilgrims and Native Americans when settlers first arrived in America.
Onions - similar to potatoes, these are easily grown all over the world and will last a long time in storage. Onions can go with any popular dish and provide additional flavor and texture to the dish.
Garden Sage - herbs can be harvested last into the year until the first hard freeze. You can also dry or freeze herbs to get more use of them into the winter. One common dish sage is used for is in stuffing.
Rosemary - this plant is starting to become more and more popular. The herb provides a strong flavor to many popular dishes, even on the turkey itself. A new trend that people are doing, is growing a rosemary topiary as a fall decor centerpiece, that also provides a great aroma in the house.
Pecans, Apples, Pumpkins - these are the most popular desserts made during Thanksgiving using local produce. Most commonly made into pies, but there are several other dishes you can make using these foods. Pumpkin pie is the most common made pie for Thanksgiving, Pumpkins are also used as decor from Halloween through Thanksgiving.