Pumpkins are a very popular vegetable that people mainly use for decorating during Halloween. However, once Halloween is done, what should be done with the pumpkins at that point? There are many great eco-friendly options depending on what you did with your pumpkins. What you do with your old pumpkins is mostly determined whether it is painted, carved or just used as decor and kept whole.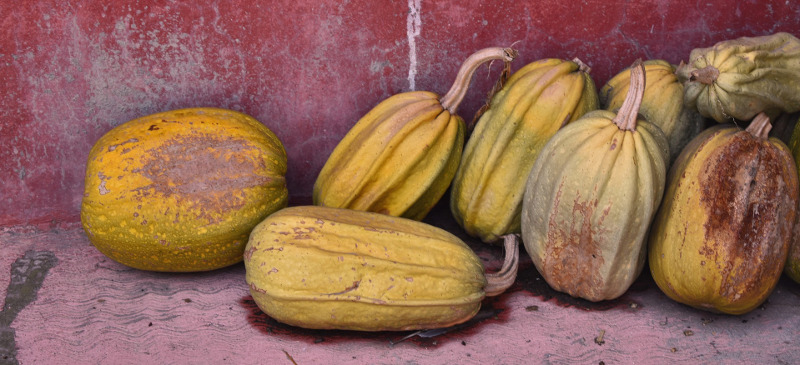 How Long Do Pumpkins Last
The time a pumpkin lasts is determined by what happened to it. If the pumpkin was carved, it will only last 5 to 10 days. Pumpkins that are picked when healthy and stored between 50 and 55 degrees can last 8 to 12 weeks. If there are freezing temperatures, the cells of the pumpkin will die off and once the pumpkin thaws, it will be more susceptible to rot in those areas.
Uses for Fresh Pumpkins
There are several uses for fresh pumpkins including roasting pumpkin seeds, making pumpkin puree for pumpkin pie, pumpkin face masks and eating cooked pumpkin meat. There are several recipes out there that can easily be found and tried out.
Use Pumpkin as Fall Decor
Continue to use the pumpkin as fall decor and Thanksgiving centerpiece. If you don't cut the pumpkin open, you should be able to recycle (or upcycle) for another month of use of the pumpkin. In some warmer climates in southern states, it might not last long enough though.
Pro Tip: Pumpkins are a great complement to flowering mums!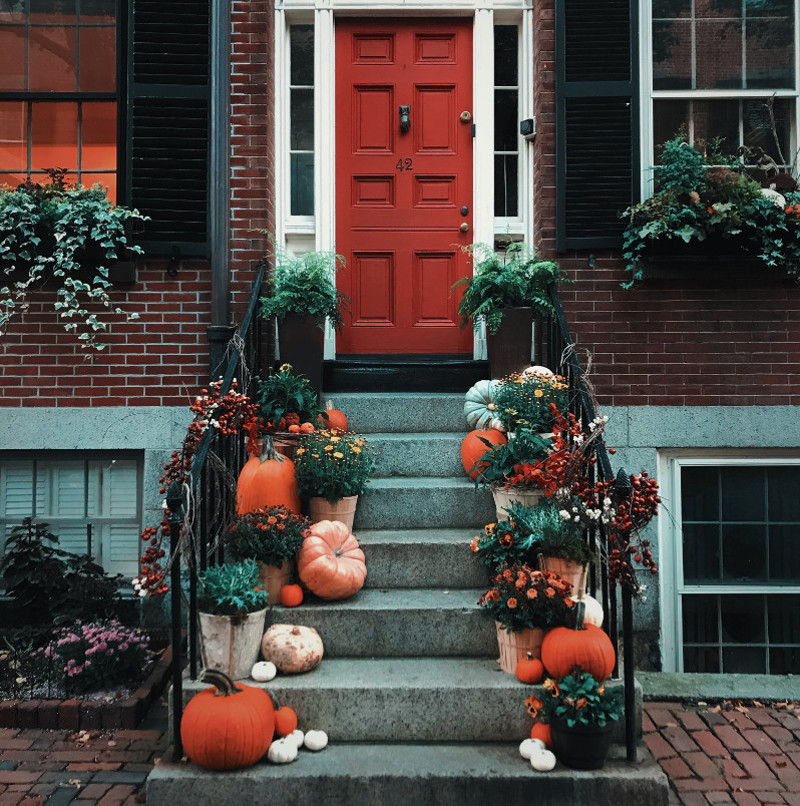 Can You Throw Pumpkins Away in the Garbage?
You can typically throw your pumpkins away in the garbage cans. This does depend on local ordinances and each trash company's policies, but typically it is OK to do it if you choose to. However, we don't recommend wasting the pumpkins that way. Ending up in the landfill doesn't help the environment and wastes the pumpkins completely. There are several different environmentally friendly ways to make use of your old pumpkins. We've listed those options out below.
Tips For Getting Rid Of Old Pumpkins
If you carved the pumpkin there are several different ways you can still get use and value out of the pumpkins instead of just throwing them away.
Donate to local zoos and animal shelters
Cut and put in your backyard for local wildlife
Compost the pumpkins
Make a pumpkin planter
Use for Fall & Thanksgiving decor
Donate Pumpkins
Most local zoos, animal shelters and sanctuaries, farms and community gardens will gladly take your pumpkins. These are used to feed the animals, make compost in the gardens and used as enrichment and training programs for animals as well.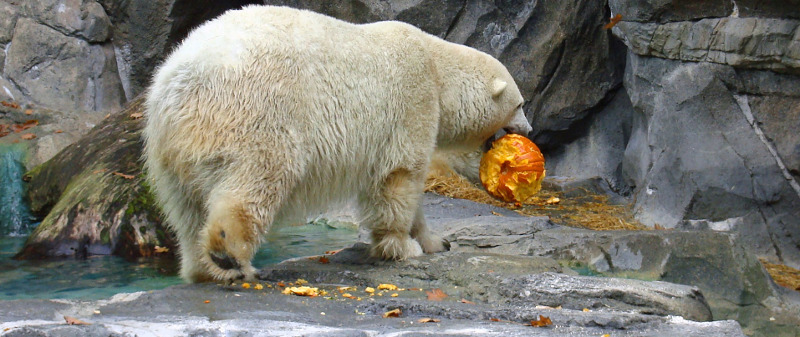 Compost Pumpkins
If you choose to compost your pumpkins, there are several steps to take to make the process work better.
Step 1 - Make sure to not bury any seeds. Those may turn into pumpkin plants next year.
Step 2 - Smash or cut the pumpkins into small pieces. This helps the pumpkins decompose faster. We like having our kids take hammers to the pumpkins for some outdoor fun in the fall!
Step 3 - Sunny locations speed up the decomposition process and is a preferred location when possible.
Step 4 - Cover the pumpkins with mulch, leaves and dirt.
Step 5 - Let nature do its work!
Pro Tip: if you do not have a compost pile, you can simply bury the pumpkin in your garden under the mulch and in between plants. It will quickly decompose in the soil adding nutrients to your garden for the following year.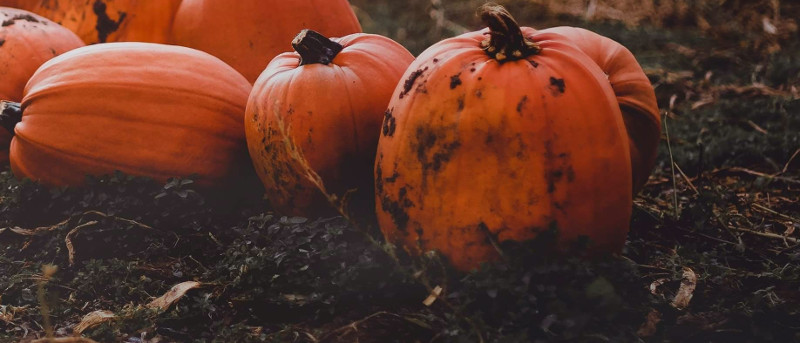 Feed Pumpkins to Wildlife
We recommend either cutting the pumpkins in half or into 4ths. Then set the pieces outside away from the house in different areas of the yard. Make sure to remove the candles before placing outside too. If you cut the pumpkin in half, you can add bird seed to it and use it as a bird & squirrel feeder.
What Animals Like to Eat Pumpkins?
Most local wildlife will enjoy eating pumpkins. The most common animals are deer, squirrels, rabbits, and wild birds. In some parts of the country where moose live, pumpkins are a favorite for them. Also, if you raise chickens, pumpkins make a great meal for domesticated chickens too.
Pro Tip: don't give animals painted pumpkins, which are toxic to animals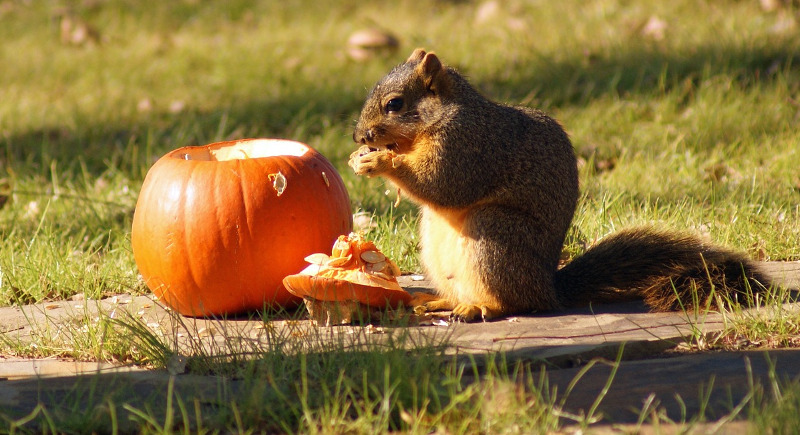 Make a Pumpkin Planter
Putting succulents and other plants in pumpkins is a new and emerging trend that makes for beautiful fall decor. The planter won't last forever, but it is very unique and it provides additional nutrients to the plants as the inside of the pumpkin decomposes. This can be done with old or new pumpkins. However, newer pumpkins will last much longer. Make sure to place in a sunny location, because succulents typically need a lot of sunlight.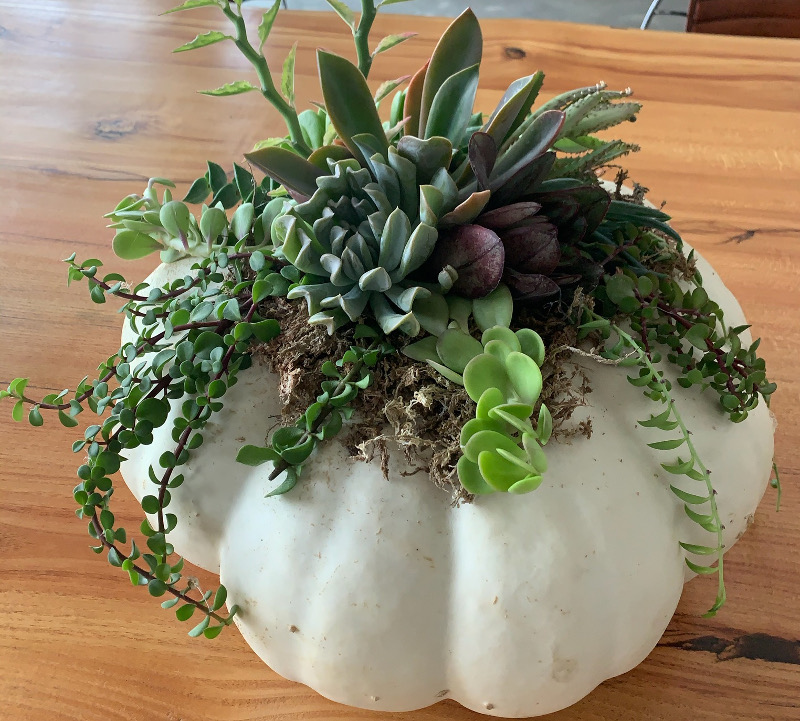 Quiz: How Many Pounds Of Pumpkins Are Produced Each Year In The United States?
Answer: In 2017, over 1.5 billion pounds of pumpkins were produced in the USA.
//