Posted by Martha Swiss on Jun 18, 2019
Low Maintenance Shrubs
When it comes to low maintenance, think shrubs. As long as you give them enough room to grow when you plant them, shrubs are the workhorses of the garden, providing structure and presence and oftentimes flowers and great fall color. Pay close attention to the size the shrub will get when it is mature—height and width—and give it enough space when you plant. Then put away the shears—none of these shrubs require heavy pruning. A once-a-year tidying is all you'll need to do.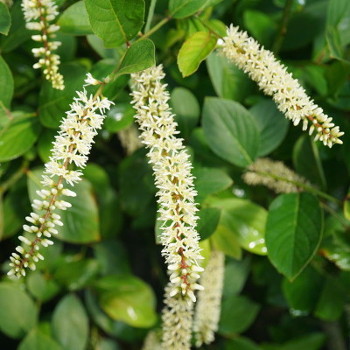 This deer-resistant dynamo tolerates a range of soil conditions including quite wet, making it an often-used plant in rain gardens. The overall habit is mounding, with arching branches that reach 6 to 8 feet tall. Need something smaller? More diminutive cultivars include 'Little Henry' at 3-4 feet tall, and 'Scentlandia,' which tops out at 2-3 feet tall. They all bear cream-colored, cylindrical, slightly fragrant flowers for weeks in late spring through early summer, and provide abundant nectar for pollinators and seeds for songbirds. In autumn, the leaves turn bright red before they fall. A native of the central and southern U.S. (USDA Hardiness Zones 5-9), Virginia sweetspire slowly colonizes to form a dense thicket.
---
2. Viburnum (Viburnum spp.)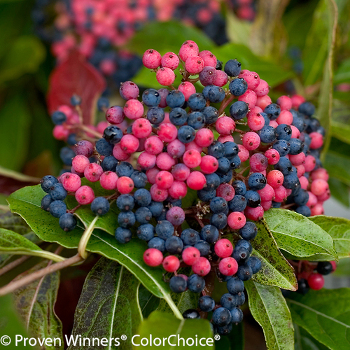 Viburnums just might be the ultimate people-pleasers—there's a size to fit every garden in every hardiness zone, they flower beautifully in spring, they take almost zero maintenance once established, and deer tend to walk right by them. The flowers of Korean spice viburnums ( Viburnum carlesii) have the most intoxicating fragrance. These are generally large shrubs, eight feet tall and wide or so, but there are smaller cultivars such as 'Spice Baby' that tops out at around five feet. If you want to plant a smorgasbord for birds, go with the linden viburnum (Viburnum dilatatum). Each fall, the branches of 'Cardinal Candy' linden viburnum are loaded with bright red berries that birds love. All viburnums flower best in full sun but will take some shade too and aren't fussy about soil. You simply can't go wrong with a viburnum.
---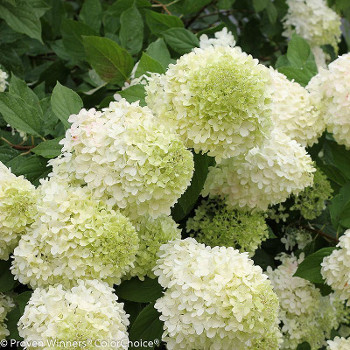 Hydrangeas in full sun? You bet. As long as you choose the panicle hydrangea. This tough cookie needs less water than other hydrangeas once established. It flowers reliably on new wood (stems produced in the current season), so you always get a ton of blooms. And aren't those bodacious blooms why we grow hydrangeas? The panicle hydrangea's cone-shaped flowers form in midsummer, starting out lime green then turn white; as fall approaches, they turn pink. The flower show continues right into winter as the blooms dry to a tan color and are pretty in the snow. Break out the loppers in spring and cut them back hard and the stems will re-sprout. Some varieties get eight feet tall, while others just a few feet so there's a size for every garden.
---
4. Holly (Ilex spp.)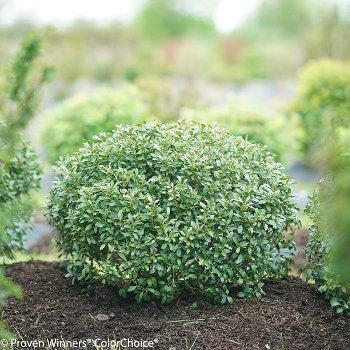 Evergreen hollies are terrific in the garden, especially in winter when they really show up in a snowy landscape. But did you know there are hollies that drop their leaves too? The winterberry hollies (Ilex verticillata) put on a festive show with red or orange berries in the winter. They are 3-10 feet tall depending on variety. Deciduous hollies are native to moist soils of the eastern U.S., thrive in a range of conditions in USDA Hardiness Zones 3-9 and are deer resistant. Be sure to buy a male and female because they are not self-pollinating.
No garden is complete without evergreens, and one of the most garden-worthy is inkberry holly (Ilex glabra). This deer-resistant North American native is hardy in USDA Zones 5-9 and makes a nice alternative to boxwood in places where boxwood blight is a concern. Thrives in many soil types and forms a 6- to 8-foot mound of dark green, soft foliage. Smaller cultivars such as 'Strong Box' and Gem Box® are terrific for small spaces or containers.
---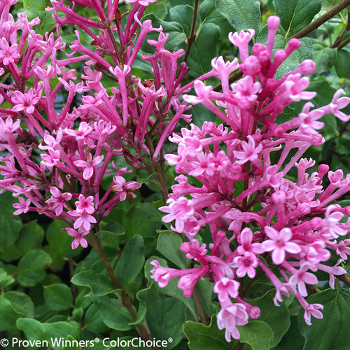 Many of us have happy memories linked to the scent of lilacs—a childhood home or a relative's garden. But old-fashioned lilac blooms are fleeting and the plants have little redeeming value the rest of the year. Plus, they are prone to diseases and insects and need regular maintenance to flower well. Enter the new Bloomerang® series and the dynamic changes. These shorter, bushier varieties are just 2-4 feet tall and wide (depending on variety) and give you two rounds of blooms—one in spring and one in midsummer—because they bloom on old and new wood. Their masses of smaller flower clusters have a delicate lilac scent and they last longer on the shrub and in the vase too. Hardy in USDA Hardiness Zones 3-7 and deer resistant.
---
Low Maintenance Perennials
Everyone loves perennials because they come back every year and they give you tons of flowers. At least they're supposed to. Here are a few that do—reliably—and aren't scheming to take over your garden or constantly needing to be divided or deadheaded.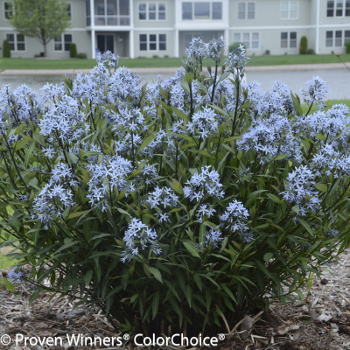 This prairie native forms a 2- to 3-foot mound of wispy foliage topped with blue flowers in mid-spring. The flowers are pretty, but the foliage provides the real show, adding motion and a welcome texture to the garden and turning bright yellow in fall. Grows in just about any well-drained soil and drought-tolerant once established. Whack the foliage down at the end of the season, since it tends to fall apart over winter, and you're done.
---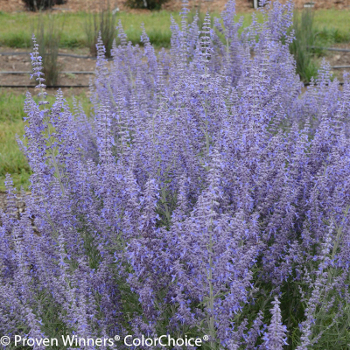 Technically not a sage, this perennial sports gray, aromatic, finely-textured upright wands of foliage that are topped with a haze of cornflower-blue flowers from late summer through fall. It's happy in well-drained soil and combines well with other late-season flowers like goldenrod, black-eyed Susan and coneflower. Lop it down once, in spring, after you see leaves starting to emerge.
---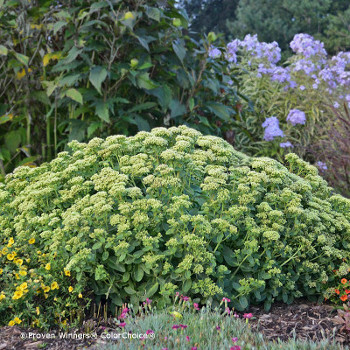 Stonecrop comes in so many shapes, sizes and colors, you could make an entire easy-care garden consisting of nothing else! There are prostrate sedums, sedums that form tight groundcovers, tall upright sedums and mounding sedums. Flower colors range from white blooms to yellow, pink to russet. Even the leaves provide color in shades of gray, red, pink, purple and bright green. Drought tolerant and able to grow in even poor soils, sedums are a no-brainer for easy-care gardens. Dried flower heads of taller varieties look lovely with a dusting of snow and only need to be cut back once in spring; all other varieties need zero care.
---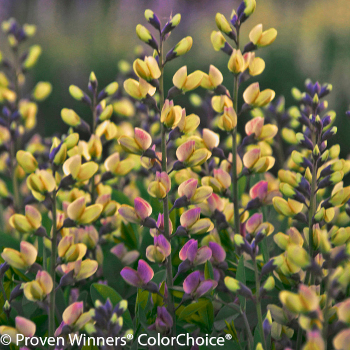 This tough-as-nails U.S. native makes a terrific anchor plant in the garden due to its upright form and stature (3-4 feet, depending on variety). A member of the pea family, false indigo scoffs at terrible soil and dry conditions and loves to bask in the sun. Bears upright stalks of flowers from May to June in colors ranging from blue, purple, russet, yellow or cream depending on cultivar chosen. After the flowers fade, enjoy the gray-green foliage for the rest of the summer, then the dark seed pods throughout winter. Cut the whole shebang down in spring and you're good to go. For USDA Hardiness Zones 4-9.
---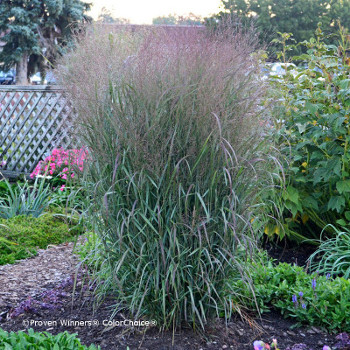 There's an ornamental grass for every garden, no matter the size or climate. Grasses add texture and motion and are a terrific foil for flowering perennials. They scoff at bad soil and demand nothing except a once-yearly haircut. Hold the clippers until late winter or early spring though, as ornamental grasses add tremendous visual interest during winter and provide shelter for birds.
---
Top 10 Low-Maintenance Plants for Full Sun
Virginia sweetspire (Itea virginica)

Dwarf fothergilla (Fothergilla gardenii)

Panicle hydrangea (Hydrangea paniculata)

Holly (Ilex spp.)

Bloomerang® lilac (Syringa x)

Bluestar (Amsonia)

Russian sage (Perovskia)

Stonecrop (Sedum)

Milkweed (Asclepias)

Ornamental Grasses