Posted by Richard Anderson on Jan 25th 2018
Super Bowl LII (52) will take place February 4th, 2018 in Minneapolis, MN at U.S. Bank Stadium. While most people are watching the teams leading up to the Super Bowl we'll have our eye on something else. New for the first time ever this year there will be an "Official" flower of the Super Bowl. The Official flower of Super Bowl LII is the Endless Summer BloomStruck Hydrangea (Hydrangea macrophylla 'PIIHM-II' PP25,566).
The Endless Summer Collection of Hydrangea was brought to life by Bailey Nursery dating all the way back to 2004. In order to be ready for the big game Bailey Nursery will have 3,500 BloomStruck Hydrangeas in greenhouses during the winter and push them all to bloom right in time for the Super Bowl. The BloomStruck Hydrangeas will be seen all throughout the stadium and potentially outside. With the Super Bowl being in Minnesota we would just love to see blooming hydrangeas covered in snow!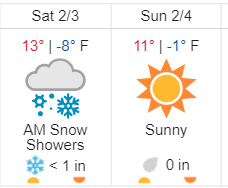 For more detailed information and pictures check out our Endless Summer BloomStruck Hydrangea page. To check out all things Endless Summer head over to their brand page Endless Summer Hydrangeas.
Location: Minneapolis, MN at US Bank Stadium
Date: February 4th, 2008
Time: 7:15 pm CST
Channel: NBC
NFC Champion: Philadelphia Eagles
AFC Champion: New England Patriots
Announcers: Al Michaels & Cris Collinsworth
Pepsi Super Bowl Performer: Justin Timberlake
Offical Flower: Endless Summer BloomStruck Hydrangea