This guide is all about the enjoyment and care of hydrangeas.
If you have a specific questions or problem, you can submit questions directly to us from the "contact us" page in the footer. We always love hearing from the fans on the website, whether you have questions or just want to share images of your beautiful yards! We have tried to address the most common questions our readers have.
Many people remember hydrangeas from their childhood. Today we are falling in love with them all over again. And the good news is that we can now grow many hydrangeas our grandmothers never even dreamed of. Some newer hydrangeas grow in colder climates, some are so small they will fit into the perennial border, and others have amazingly large blooms and deep colors.
The navigation to the left should help you easily find what you are looking for. We have included common names as well as botanical names so that hydrangea enthusiasts of all types can relate to the plants.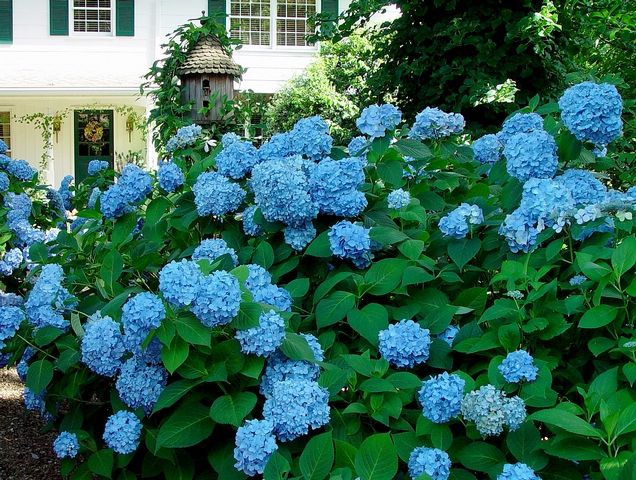 Our friend Judith King took the picture above in Atlanta, GA about 1998 when Penny McHenry was still living. Penny was the beloved founder and long-time president of the American Hydrangea Society. This was her home and some of the hydrangeas which later became known as Hydrangea macrophylla 'Penny Mac'.