These are books we can personally recommend. Some of these even use the information from this website in the book!
by Michael A. Dirr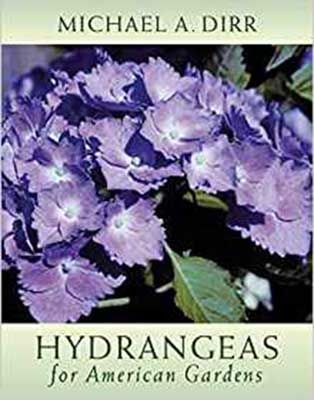 Amazingly, this is the first book on the culture of hydrangeas to be written by a contemporary American author (2004). University of Georgia horticulture professor, Michael Dirr, is passionate about hydrangeas and writes in an engaging, personal manner. Dr. Dirr includes material from this site
Gardeners will appreciate his clear description of the different species of hydrangeas - from the popular "mopheads" and native Oakleaf hydrangeas to those hydrangeas rarely grown in a home garden.
He provides illustrated lists and descriptions of varieties and cultivars one can use in the landscape. Chapters on care and culture, propagation, pests and diseases, drying, and breeding will be of interest to the home gardener as well as the horticultural community. The book contains 197 color photos.
To purchase your copy click here.
by C. J. Van Gelderen, D. M. Van Gelderen
This book is written by a father and son team who are the owner-operators of a 140-year-old nursery specializing in woody plants in the Netherlands. The photographs are beautiful and all species are covered. The book contains hundreds of pictures of hydrangeas many of which I have never seen. It covers both Hydrangea macrophylla and Hydrangea serrata extrememly well. The sections on pruning, disease control and other cultural matters are rather short and general.
To purchase your copy click here.
by Toni Lawson-Hall, Brian Rothera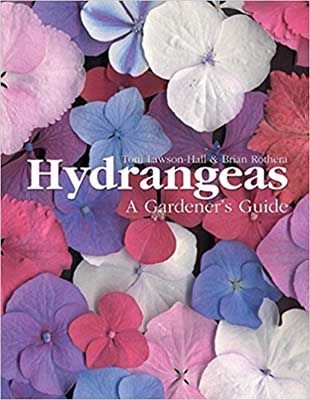 This is an excellent book by English authors. I find myself checking this book for the general size to which hydrangeas will grow and for other characteristics. The pictures are beautiful and the plant descriptions are very easy to understand and straight forward.
This book was revised in 2005 and has a new cover (not shown here, but the link to Amazon.com will show it)
To purchase your copy click here.
by Glyn Church (Photos by Greenfield)
These are excellent books on hydrangeas. They are written by a New Zealand horticulturist. The pictures are luscious and most are labeled with specific variety names. However, these are not just coffee table books. They contain easy to understand information on growing hydrangeas. The chapters in both books on pruning are excellent and "Hydrangeas" includes a section on pruning tree-form hydrangeas (paniculata trees). I would highly recommend these book. (Disclosure: Several of my own pictures were used in "Complete Hydrangeas.")
To purchase your copy of "Hydrangeas" click here.
To purchase your copy of "Complete Hydrangeas" click here.
by Michael Haworth-Booth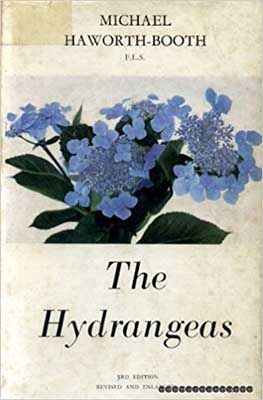 First published in 1950, this is the first western book written on hydrangeas and one of the very few written in English. It is now out of print, but is fascinating as a historical reference. It is also the basis for most nomenclature used today for hydrangeas.
To purchase your copy click here.
by Lorraine Ballato
When a garden includes hydrangeas you can count on months of consistent carefree color. This book gives tips for knowledgable and novice gardeners alike on how to grow this favorite garden shrub. Each of the thirteen chapters covers the whys and wherefores in easy-to-understand language with nearly 150 photos and illustrations.
Success with Hydrangeas is packed with valuable information including:
When and how to fertilize
When to transplant
How to propagate
When and how to prune hydrangeas
How to deal with pests and diseases
Where to plant and how to integrate the different types of hydrangeas into your garden
Hydrangea flower color
And so much more!
This page contains affiliate links to products on Amazon. We may receive a commission for purchases made through these links.